The Doctor Who Appreciation Society, currently marking its 40th Anniversary, is celebrating Jon Pertwee's time as the Doctor by raising funds for a new Heritage Plaque to honour Jon's life and career. Our celebration will culminate with an event in London on 23rd October 2016 - 'Polarity Day' will be all about Jon Pertwee's Doctor.
Please Note:

Following discussions with the theatre, we are moving to a larger auditorium and are now able to offer significantly more FREE tickets. So, if you have not yet applied, you still can.
We are also pleased to increase the maximum number of tickets per envelope from two to four.
PolarityDay: 'The Claws of Axos' Mini-Con
To celebrate the unveiling of our Heritage Plaque in honour of Jon Pertwee, at New Wimbledon Theatre, DWAS is holding a special event to celebrate the Pertwee era of Doctor Who.
The Venue
New Wimbledon Theatre
The Broadway
Wimbledon
London
SW19 1QG
About the event
Running from 1.00pm to 5.30pm in the studio theatre, by arrangement with BBC Worldwide, we are pleased to present a special screening of the season eight story 'The Claws of Axos'.
To talk about the story and the third Doctor era in general we welcome:
Katy Manning - who played Jo Grant
Richard Franklin - who played Mike Yates
John Levene - who played John Benton
Bernard Holley - the Axon Man himself
Terrance Dicks - Pertwee Era Script Editor and writer
Bob Baker - co-writer and major contributor to the classic era
An event ticket includes:
entry to the screening
panel sessions
access to autograph and photograph sessions
the opportunity to view the plaque
How to apply for tickets
Tickets for the event are... FREE
There will be a charge for autographs and the photo studio.
To request a maximum of four tickets please supply the following:
The name of each applicant (max four per envelope)
Your address
A stamped addressed envelope for our reply
DWAS membership numbers for applicants - if applicable
Post the above to:
Polarity Day
DWAS
Unit 117
33 Queen Street
Horsham
RH13 5AA
UK
If you are outside the UK and wish to apply please contact us at
events@dwasonline.co.uk
Tickets are available to DWAS members and Non-members. However, they are very limited and demand is likely to be high. As such DWAS members will be given priority - please quote your membership number to gain access to the priority allocation.
If your request for tickets is unsuccessful we will use your SAE to advise you of this.
You can also book up to four tickets online by visiting our event page at Eventbrite. Don't forget to print out your ticket to gain admission on the day.
Please do not request tickets by post AND online!
To give everyone a fair chance, tickets cannot be booked or reserved by email.
Sadly, if you do not comply with the above requirements we will be unable to consider your application.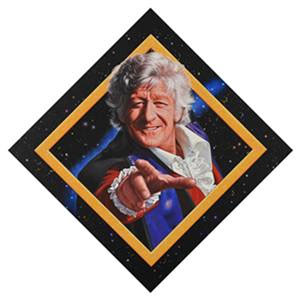 Thanks to Alister Pearson, we will be raffling off this one-off, framed, original-sized photographic print of Alister's 'Third Doctor Handbook' artwork.
It has been scanned, cleaned up and will be placed within a diamond-shaped frame.
Raffle tickets can be purchased
on the day and are only £1.
Proceeds going to Jon's favourite charity: The Grand Order of Water Rats.
The Plaque Unveiling: DWAS Members Exclusive
The plaque will be unveiled by Ingeborg and Dariel Pertwee before an invited audience of Jon's friends and colleagues. This will take place at New Wimbledon Theatre on 'Polarity Day' before the mini-con.
We have a limited number of tickets to the unveiling available exclusively to DWAS members for £10 each. Successful applicants will also receive a free ticket to the later event.
To apply for a ticket please send us all of the following:
Your name
Your address
Your DWAS membership number
A cheque payable to 'Space Rocket Ltd' for £10
A stamped addressed envelope for our reply
Post the above to:
Polarity Day
DWAS
Unit 117
33 Queen Street
Horsham
RH13 5AA
UK
If you need a reminder of your membership number please drop us a line with your details.
The unveiling is not a convention and it is a condition of entry that autographs are not sought from guests at this time.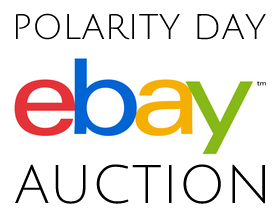 If you would like to help with our fundraising we are currently auctioning off several items on our Ebay site.
The money raised from the sale of these items will go towards the plaque and also to Jon Pertwee's favourite charity - The Grand Order of Water Rats.
VISIT THE AUCTION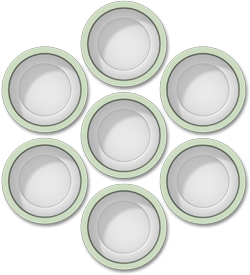 Why not help with our fundraising by buying a set of 'TARDIS Roundel' badges? First seen at our event 'The Capitol' in May, these 38mm pin badges come in a set of seven so you can wear your very own TARDIS wall.
A set of seven costs £10 including UK delivery and all profits will go towards the plaque fund.
#polarityday
In 2014 DWAS members and other fans raised funds for a blue plaque to honour Verity Lambert. You can see Waris Hussein unveiling it at our YouTube channel.